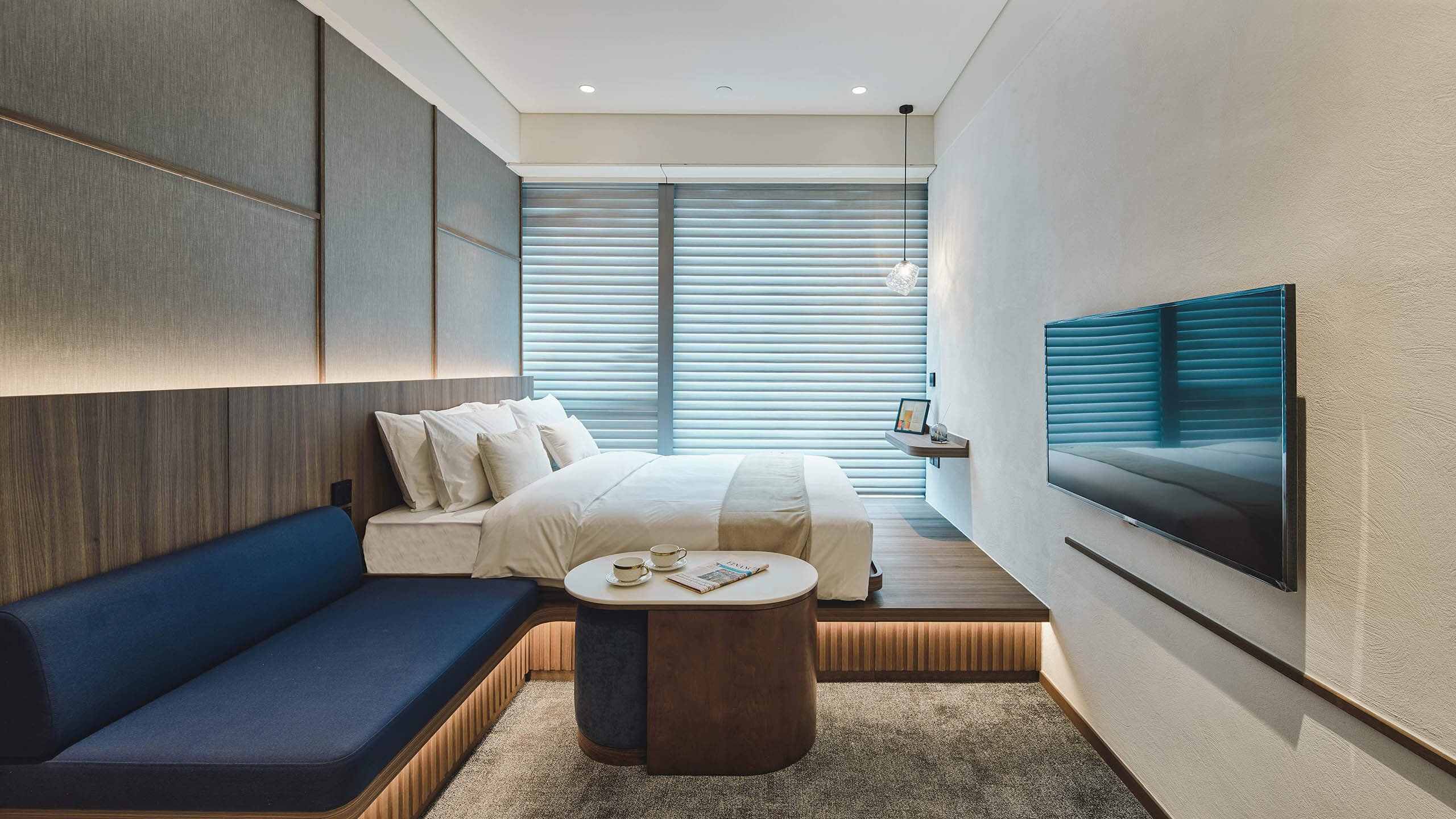 Apartments
Studio
(Queen Bed) A private, tranquil haven for remote professionals and creative executives. Elevate your work and lifestyle in harmony.
Studio (Queen Bed)
Crafted with the needs of business travelers, expatriates, and couples seeking refined accommodation in mind, our elegant studios feature warm wood accents.
All room windows are designed for limited opening to allow for fresh air circulation, and the thoughtful inclusion of a combined washer-dryer caters to guests' needs.