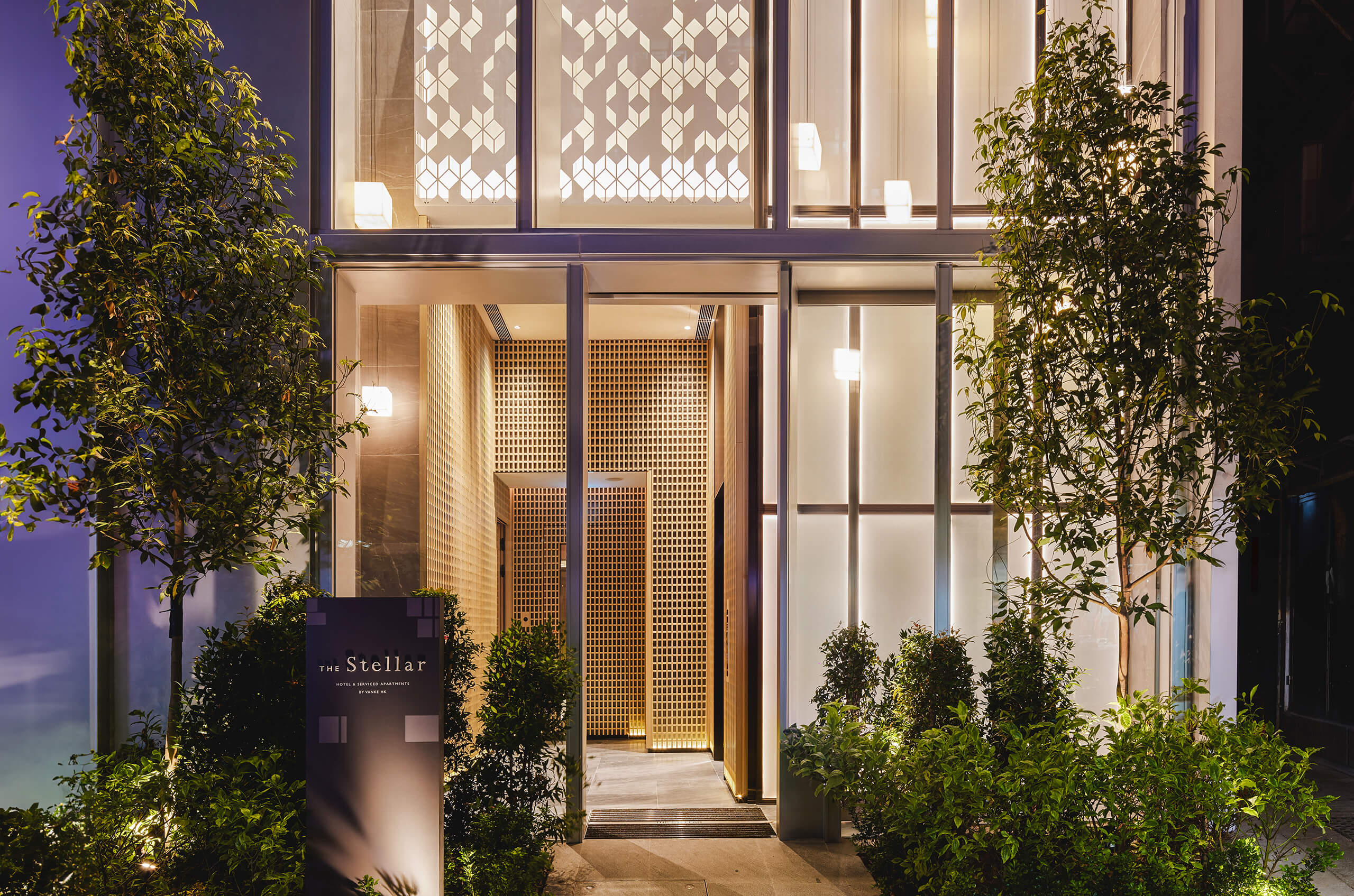 Building Concept The building concept of The Stellar is a testament to its name, reflecting both its striking façade and its significance as an emblem of excellence in the district.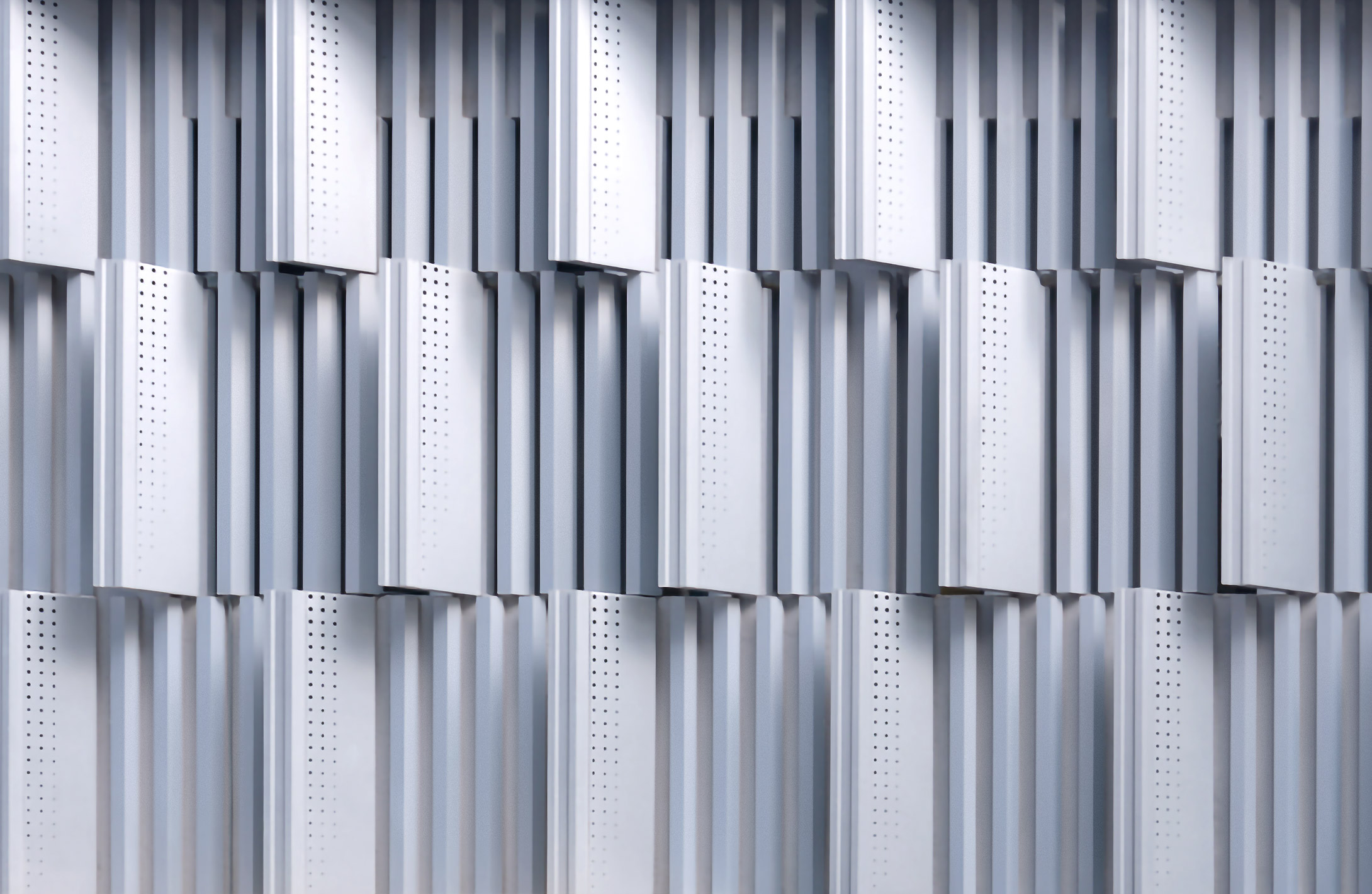 The concept of The Stellar is rooted in the rich history of Chun Yeung Street. This iconic street derives its name from Guo Chun Yeung, a prominent figure in the sugar industry who played a significant role in the area's development.
The sugar-crystal inspired facade captures the bustling sightseeing scene where trams gracefully winds its way through the vibrant neighbourhood of markets and authentic food stalls. The Stellar combines heritage with contemporary design, offering a truly remarkable and immersive living environment.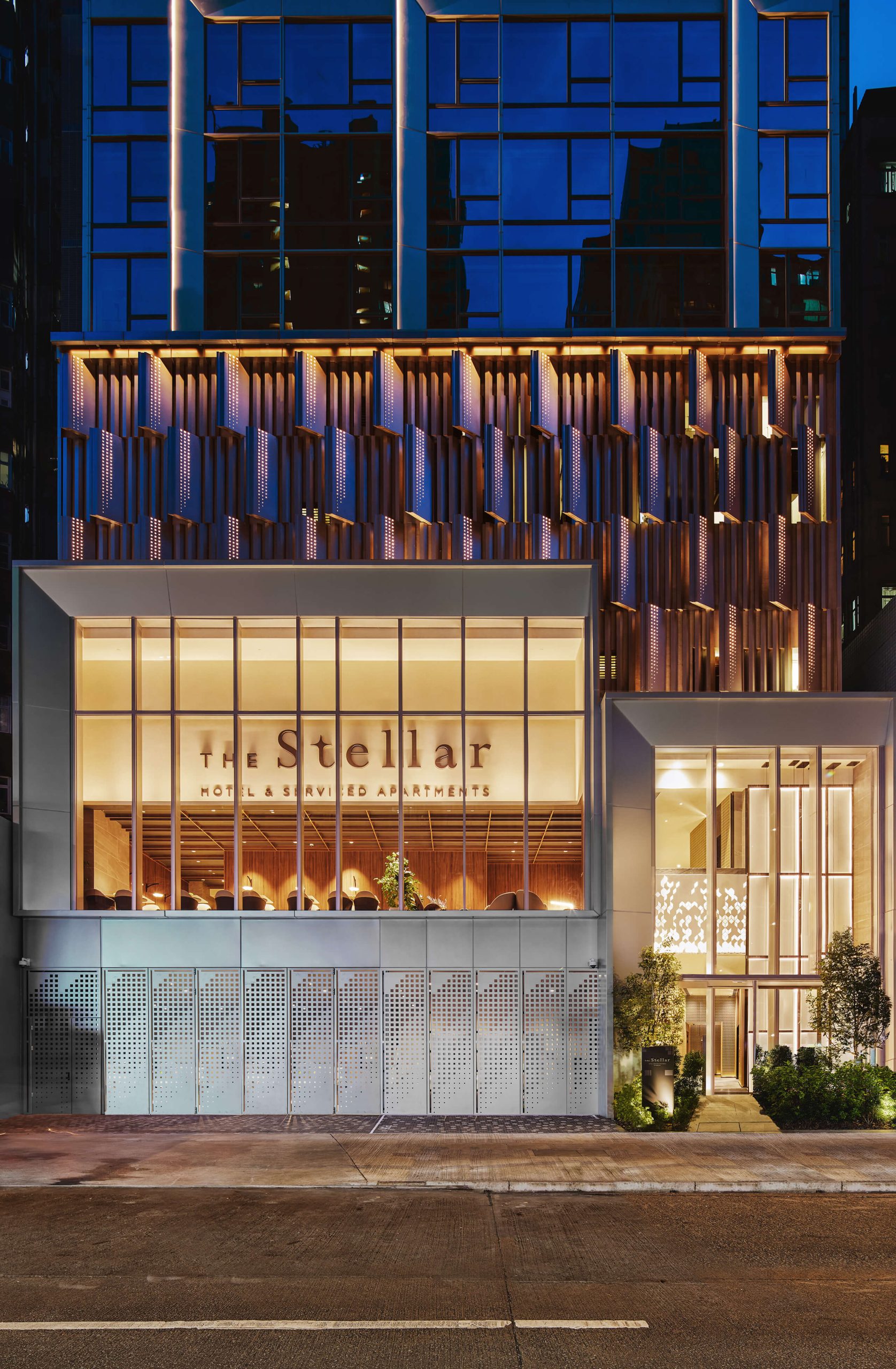 The architecture showcases a harmonious blend of modernity and historical context. The shining exterior, resembling the brilliance of sugar crystals, stands out amidst the local neighborhood.
The building's facade adds a distinctive visual element to the streetscape. As one traverses Chun Yeung Street, creating a captivating illusion that beckons passersby to explore further.
The name "Stellar" serves as a metaphor for the hotel's commitment to excellence and serves as an outstanding beacon, illuminating the vibrant district.

The essence of excellence permeates every corner of The Stellar.
Upon entering the lobby, guests are welcomed by the grand double-ceiling Lounge Stellar exuding an air of elegance and sophistication. The careful attention to detail and thoughtful design extend throughout the hotel, guaranteeing an unforgettable and immersive experience for all visitors. From the meticulously curated interiors to the seamless blend of comfort and style, The Stellar sets the stage for an exceptional stay, leaving a lasting impression on every guest.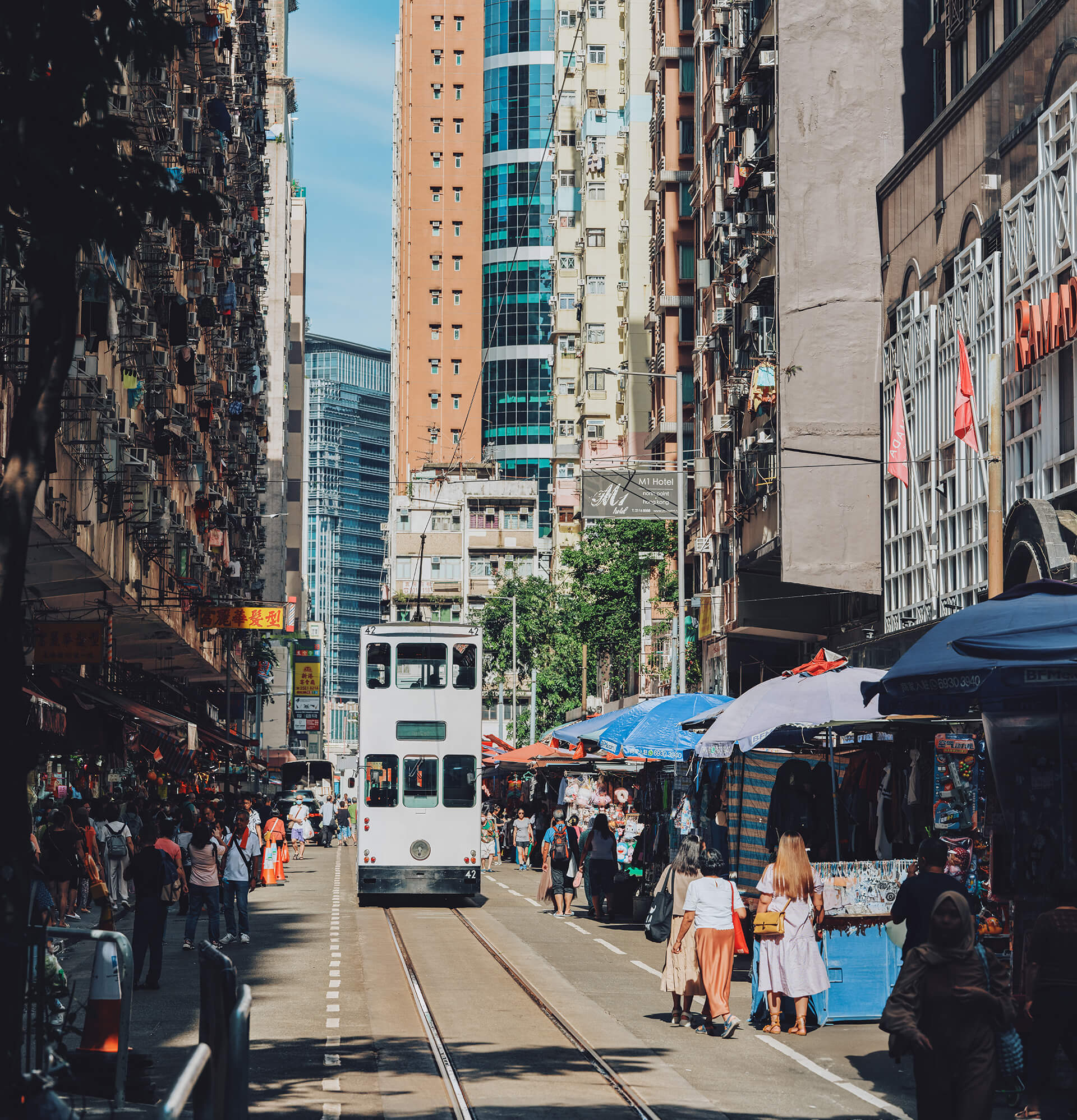 While staying true to its roots, The Stellar boldly embraces a fusion of tradition and innovation without compromising on functionality.
For those seeking respite from the bustling city, the Lounge Stellar offers a cozy spot to enjoy a cup of coffee or unwind with friends and family. Guests can stay active and energized at our gym located on the fifth floor of the building.
At The Stellar, we have carefully crafted spaces that blend architectural prowess with thoughtful amenities for an exceptional living experience.