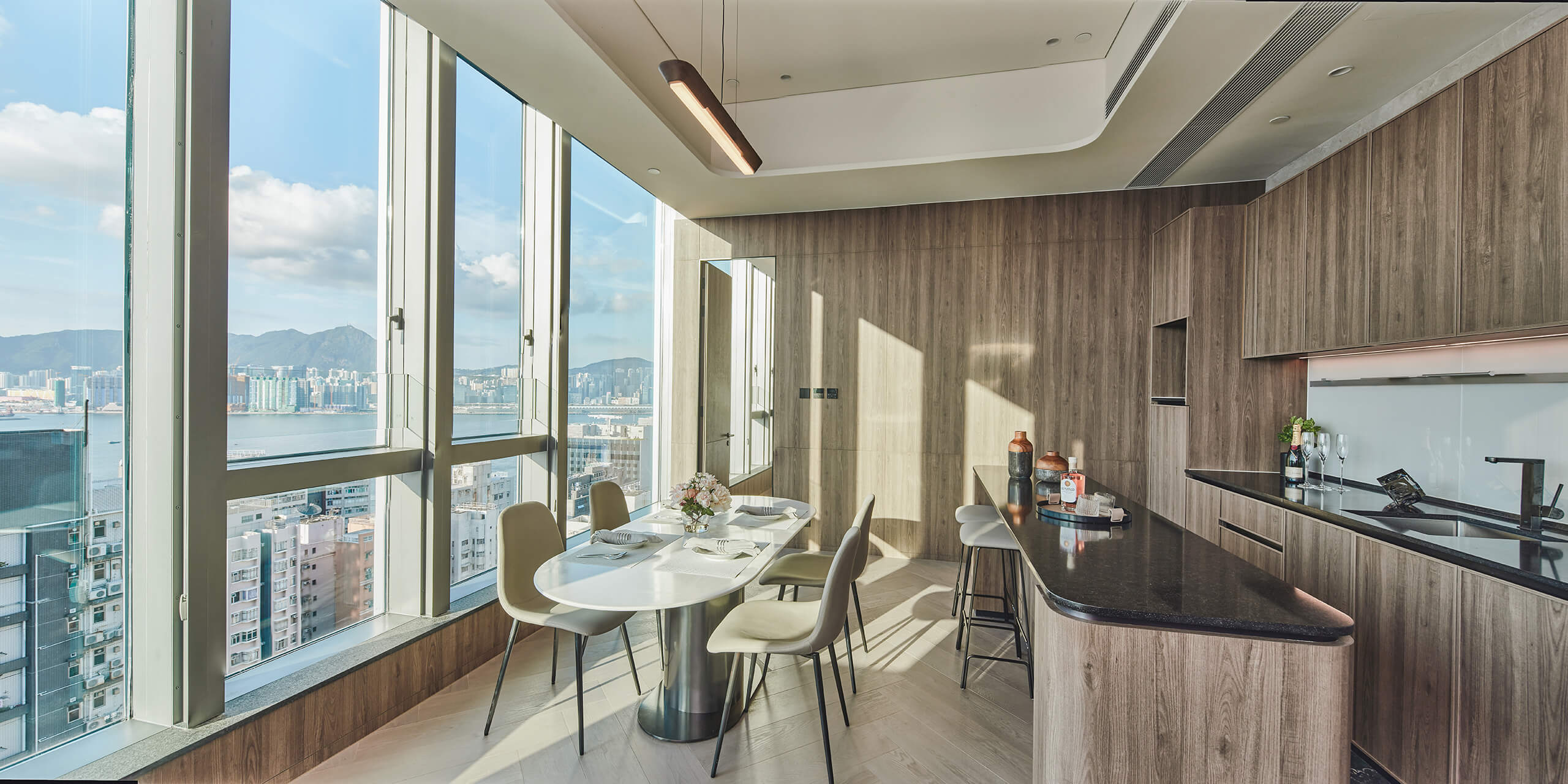 Apartments
3-Bedroom
Harbour View Penthouse Perch proudly above the bustling cityscape and experience the true extravagance. Elevate your vision and embrace the luxurious exclusivity of penthouse living.
3-Bedroom Harbour View Penthouse
The Penthouse is the only 3-bedroom unit with a sea view on the top floor of The Stellar. Covering a gross floor area of 1,358 square feet, it has a 3-bedroom 3-bathroom layout design, with two bedrooms with ensuite bathrooms.
Taking full advantage of its 8.16-meter-long dining and living room, an expansive floor-to-ceiling window is used to bring in the vista of the Victoria Harbour to create magnificent splendour.
A stylish and natural design theme has been adopted, and a palette of sophisticated soft tones is used to conjure up a tranquil and harmonious ambience.
The Stellar 3-Bedroom Harbour View Penthouse Promotion:
– Complimentary parking during the stay (Maximum two vehicles)
– Complimentary access to common pantry during the stay at designated time (3pm to 5pm)