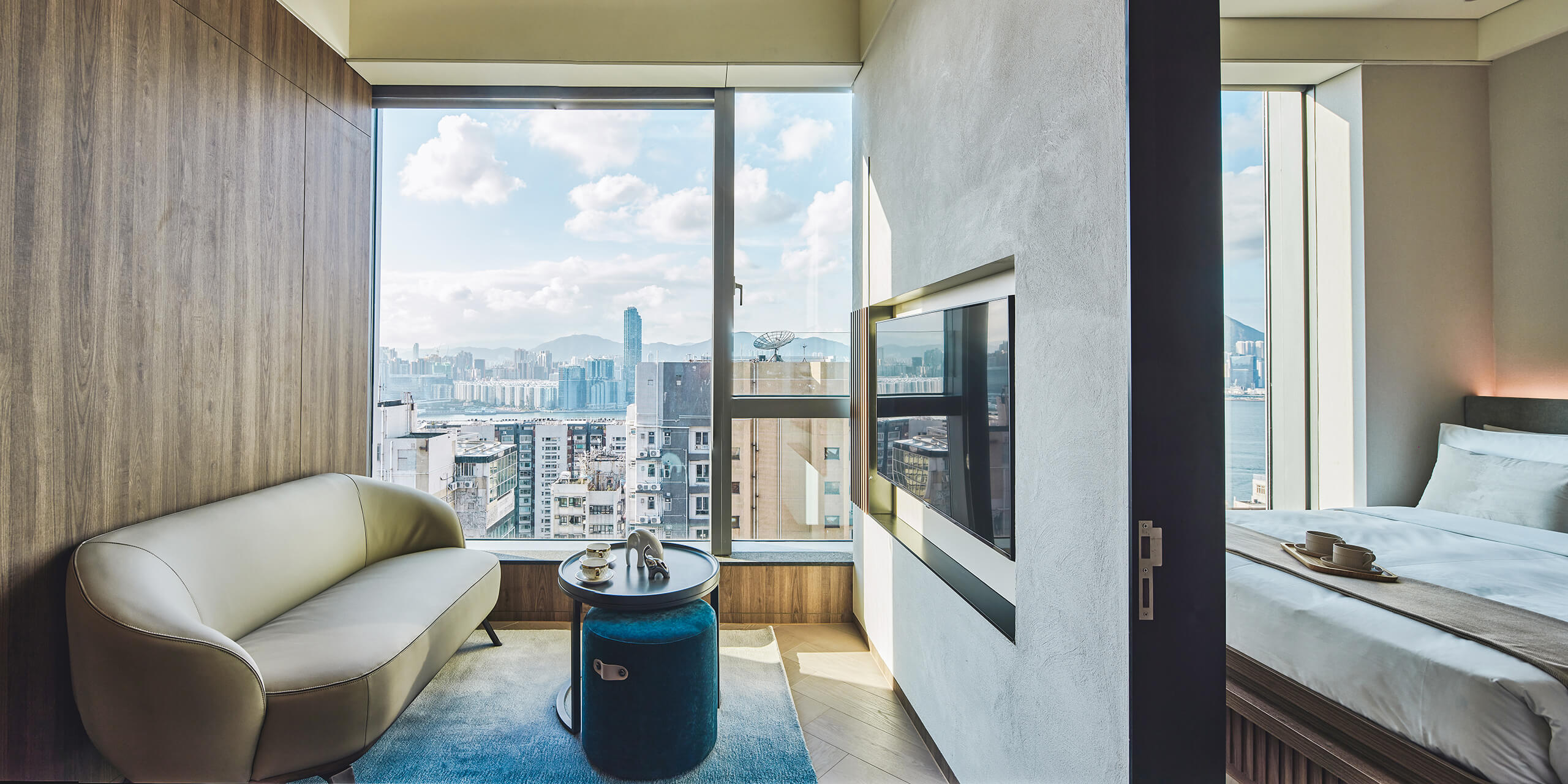 Apartments
Deluxe Harbour View
1-Bedroom Unit Situated to offer breathtaking views of North Point's picturesque harbor, this suite introduces a world of tranquility and luxury.
Deluxe Harbour View 1-Bedroom Unit
Savor the breathtaking beauty of the harbor and revel in uninterrupted serenity high above the vibrant Chun Yeung Street. The Deluxe Harbour View 1-Bedroom Units feature spacious living area with craftily designed interiors and tasteful furnishings, harmoniously combining comfort and excellence to deliver a truly satisfying living experience.