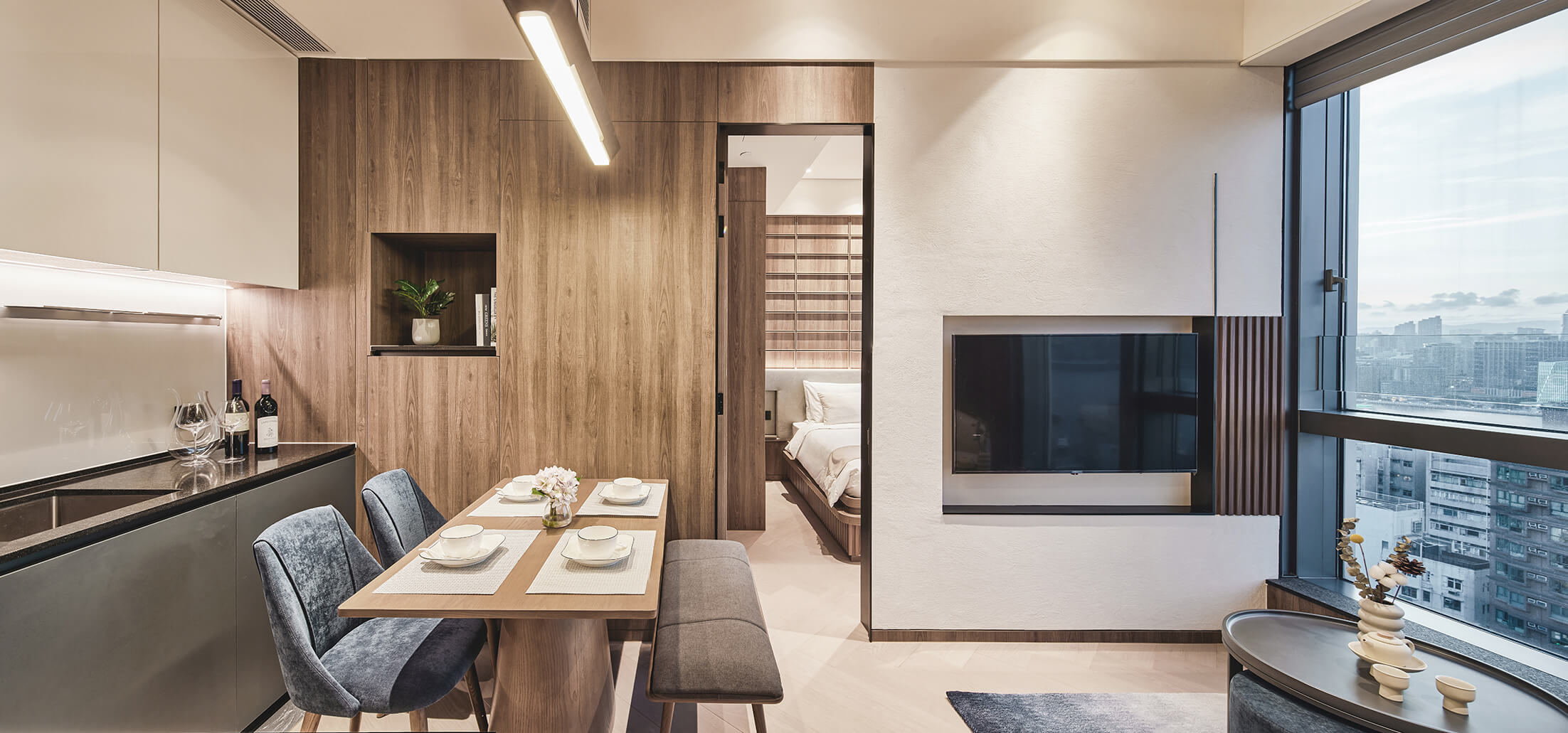 Apartments
Deluxe Harbour View
2-Bedroom Unit Discover the ideal fusion of space and family comfort, elegantly crafted in a contemporary style. Treat your family to a delightful living experience with access to a calming harbour view.
Deluxe Harbour View 2-Bedroom Unit
Awaken to the lively cityscape from your private balcony, and let the vibrant energy of the neighborhood set the tone for your day.
Gaze out at the stunning harbor, where the entire family can revel in panoramic views of North Point's bustling streets. Our Deluxe Harbour View 2-Bedroom Units are thoughtfully designed to offer families the perfect blend of home-like convenience and luxurious hotel living. With two bedrooms and two spacious bathrooms, you'll find everything you need to unwind and create cherished memories together.