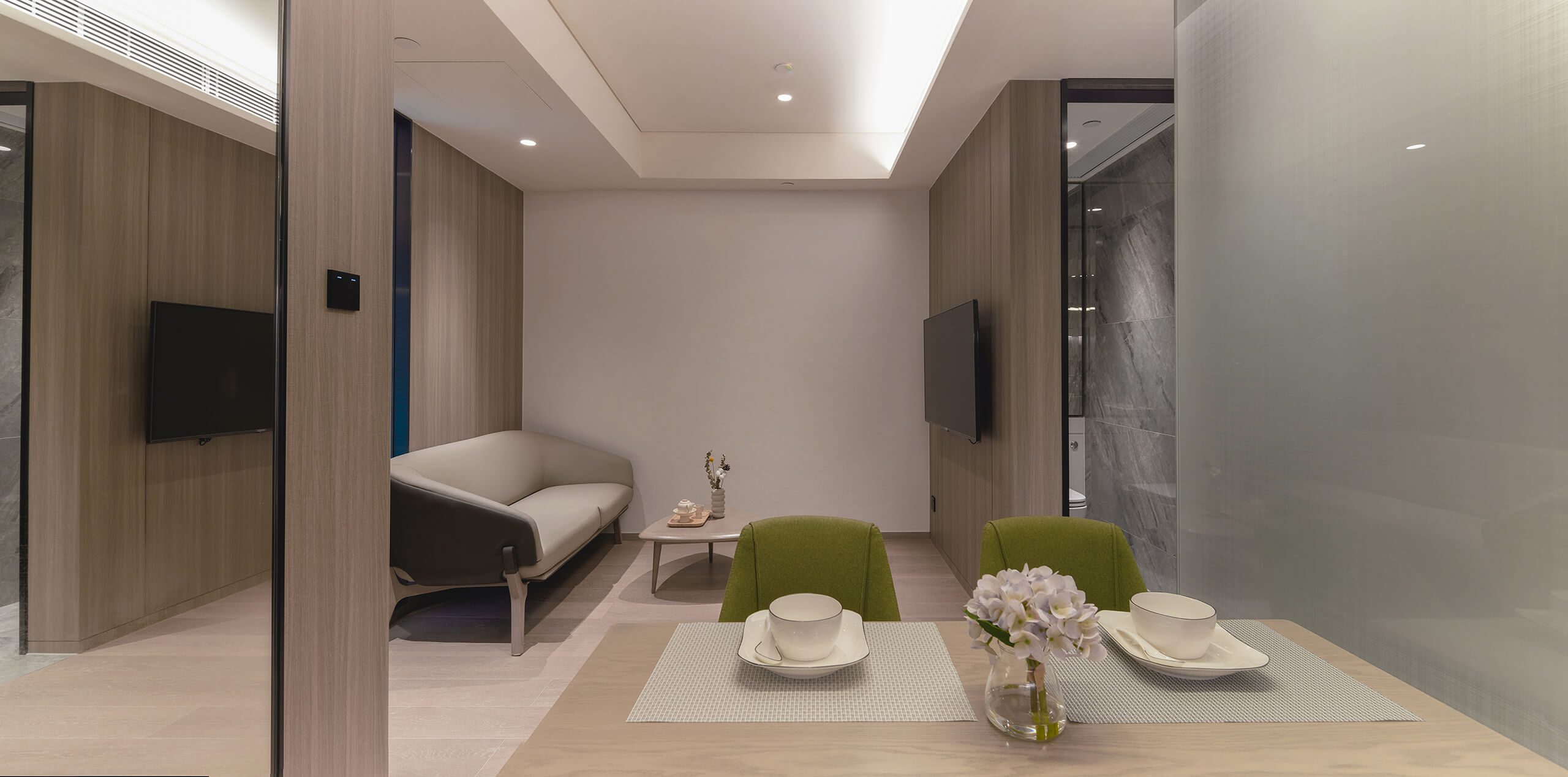 Apartments
City View Family Suite
(1-Bedroom + Multi-purpose Room) Experience the ideal blend of space and family comfort in our Family Suite. Create cherished moments together within the vibrant ambiance of North Point's distinctive neighborhood.
City View Family Suite (1-Bedroom + Multi-purpose Room)
Begins every day with a refreshing street-view breakfast and cherish quality moments with your loved ones. These suite facilitates family bonding with ample living space, allowing an entire family to enjoy the staying time in a harmonious environment.
Take breaks for relaxation and rejuvenation in this spacious sanctuary adorned with tasteful wood and marble accents. In addition to the bedroom, there is also a multi-purpose room equipped with a foldable single bed, which can be used as a bedroom, study room or closet, etc.