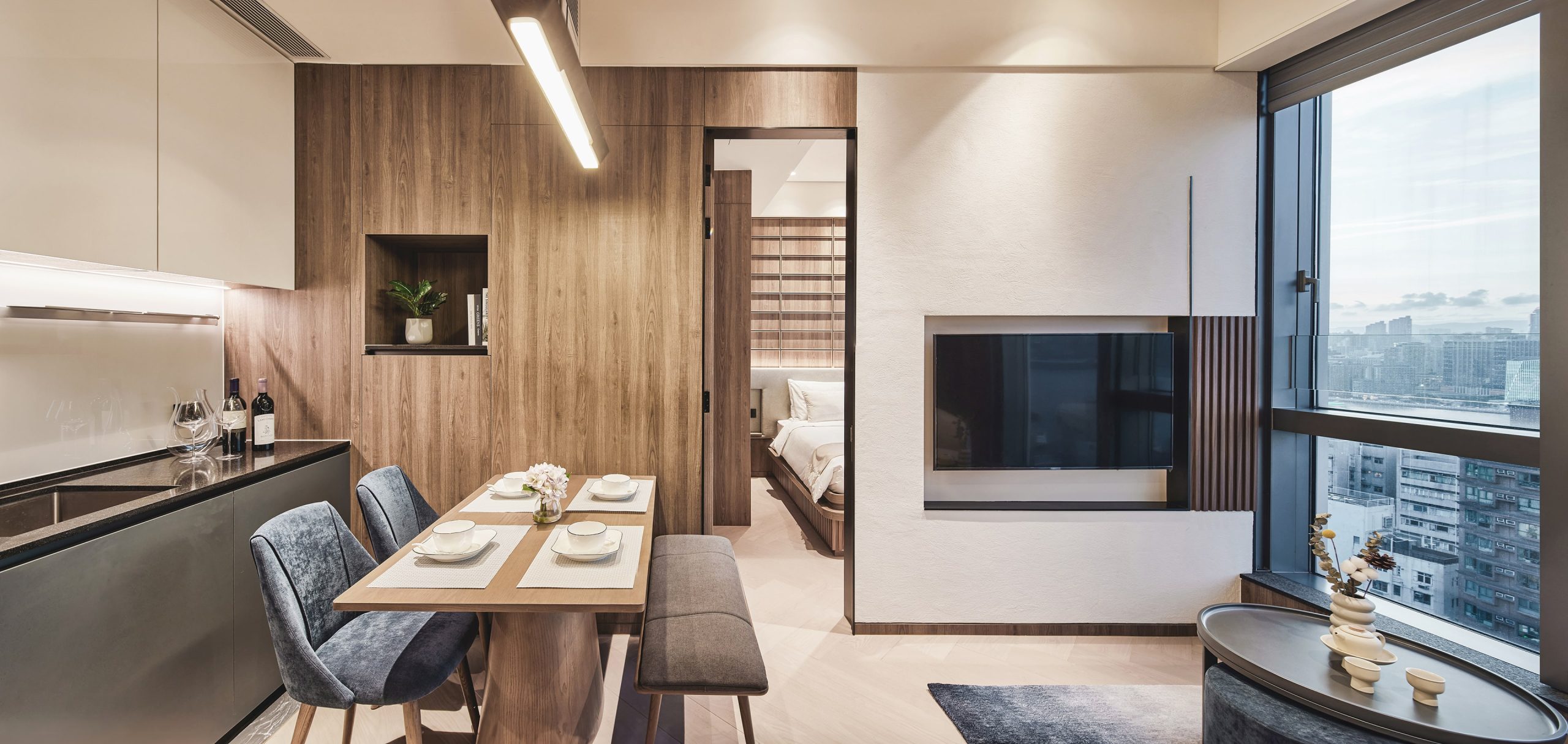 Apartments Indulge in the epitome of urban living at The Stellar Apartments. Experience maximum comfort and flexibility in our fully-furnished, meticulously designed spaces, tailored to suit refined lifestyle.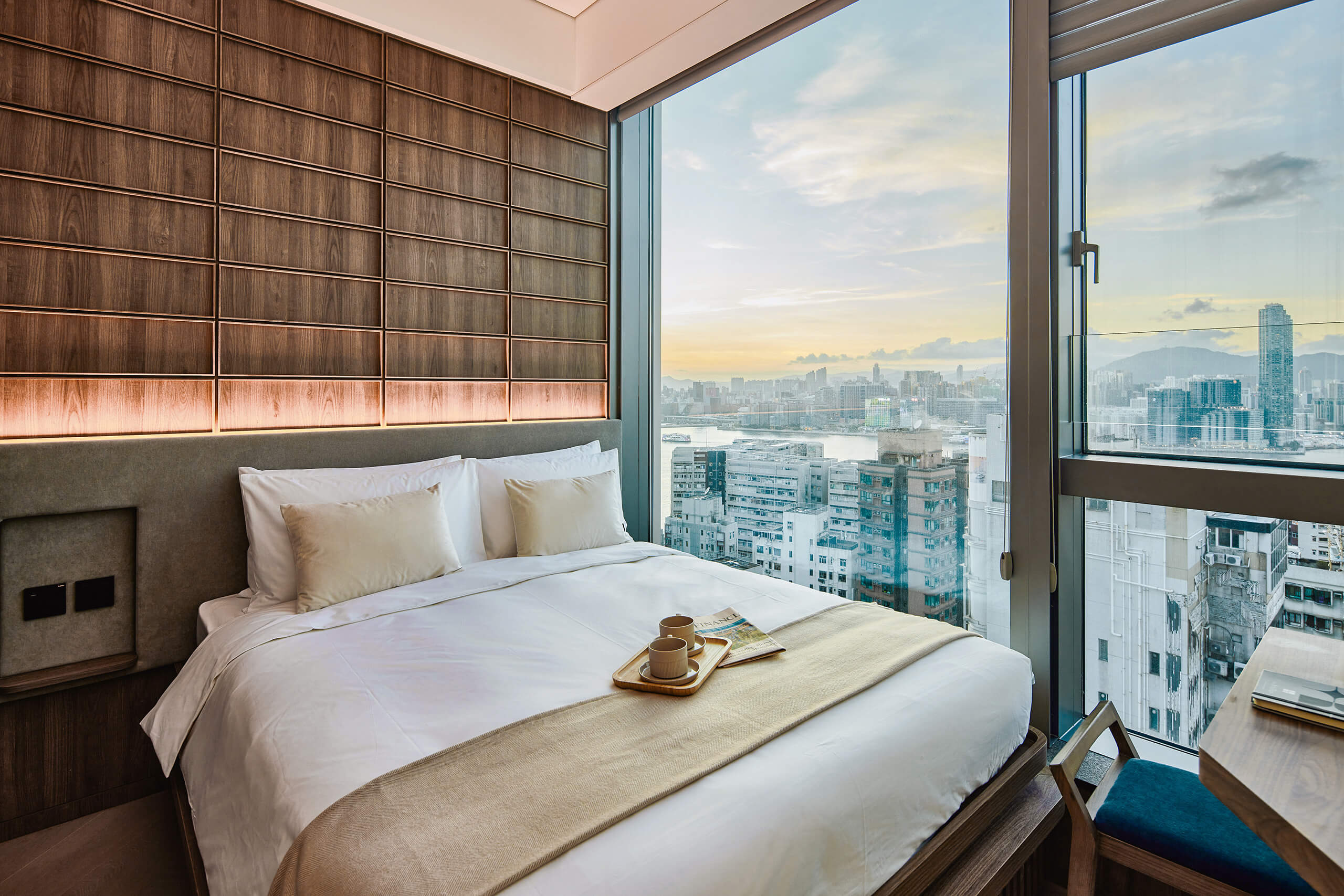 The interior design of our guestrooms follows the concept of the "sugar cube" journey, continuing the theme from the exterior facade to the interior spaces.
Emphasizing the cube geometry, our furniture and feature light design reflect this unique architectural inspiration. However, our design philosophy goes beyond aesthetics. We strive to create a serene and soothing atmosphere, ensuring our guests feel relaxed and rejuvenated during their stay.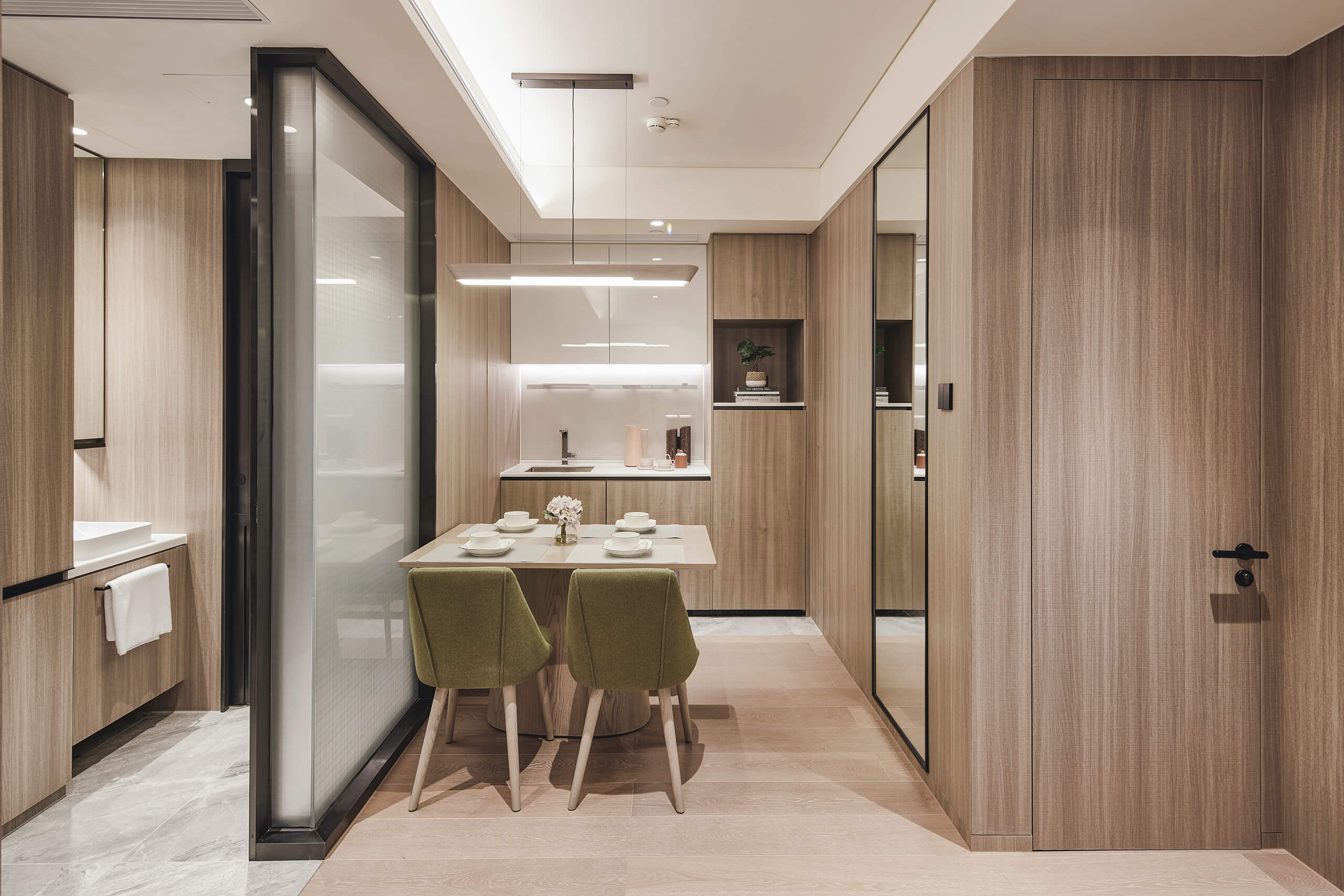 Nature-inspired elements are incorporated into the guestroom design, with the use of colors and patterns reminiscent of wood in the entrance foyer and bedroom area.
Soft fabrics adorn the furniture, such as stools and sofas, providing a sense of comfort and harmony. The focal point of each guestroom is a juxtaposing feature wall, adorned with textured paint that shimmers in the light.
This captivating design element represents the journey of the "sugar crystal," completing the seamless transition from the exterior to the interior, enveloping guests in an enchanting ambiance.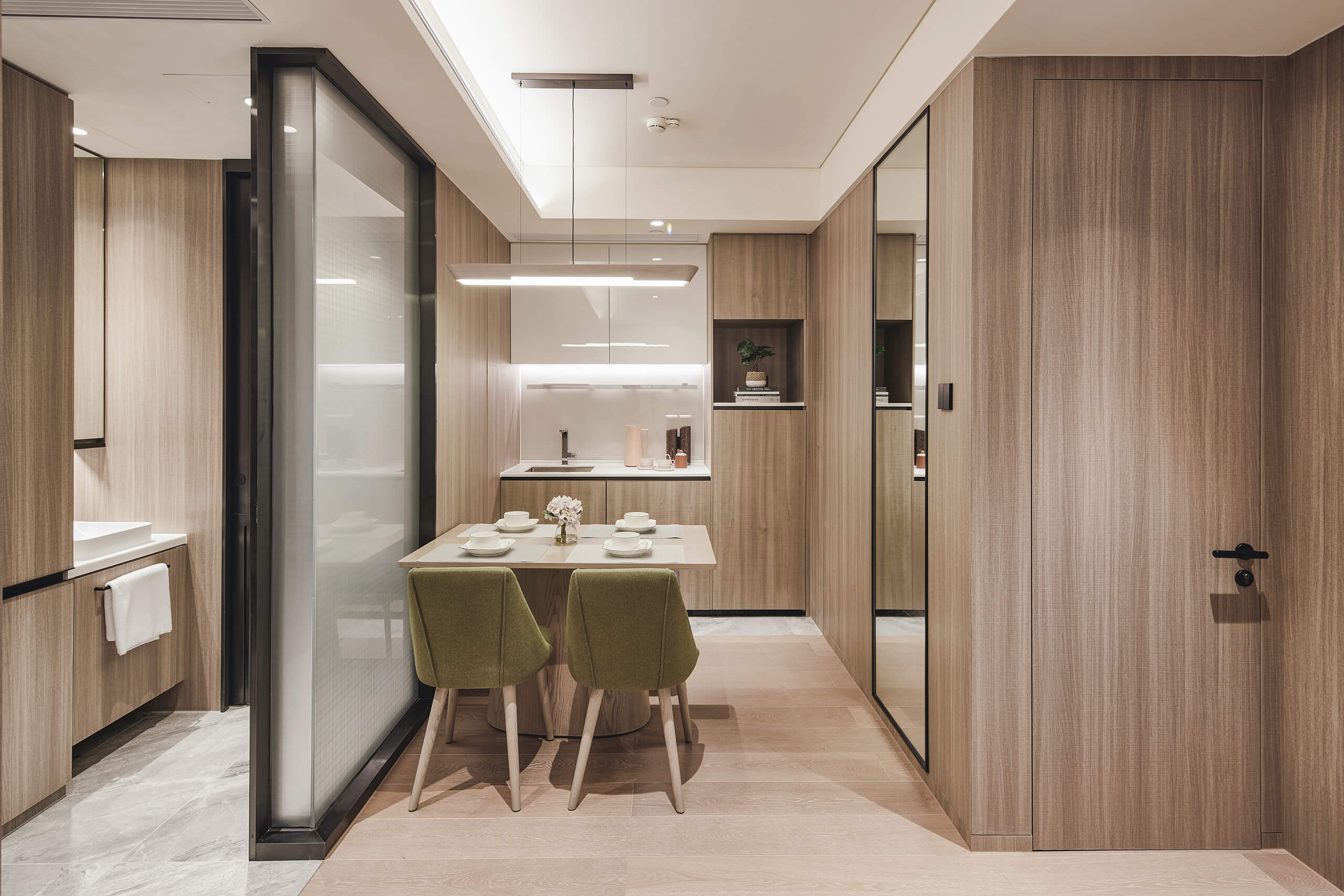 Our Room Types
At The Stellar, we take pride in our thoughtfully designed guestrooms that seamlessly blend style and comfort.